July 24, 2020
America First Action Unleashes New Anti-Biden Ad in Battleground States
America First Action PAC is releasing "On Hold," a vision of what America would look like under Joe Biden's leadership. The advertisement will start airing on broadcast and cable television today in the battleground states of Arizona, North Carolina, Pennsylvania and Wisconsin, and is part of America First Action's $23 million summer ad spend.
"Your family won't be safe in Joe Biden's America," said Brian O. Walsh, president of America First Action PAC. "He supports defunding the police and has defended the riots in Portland as 'peaceful.' While Biden is too weak to stand up to the leftist mob, President Trump will never bow down and will always ensure all Americans are safe.
"ON HOLD"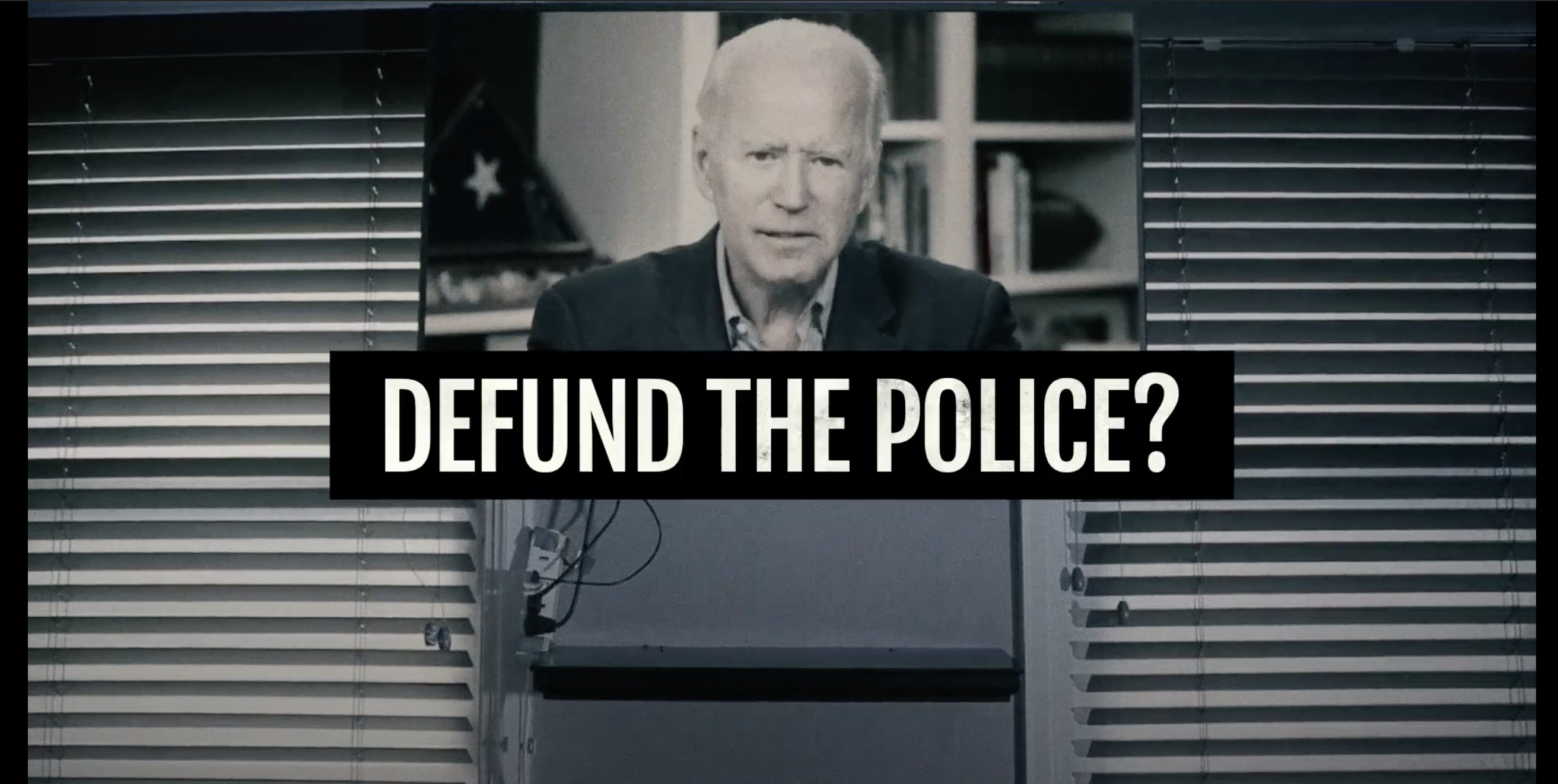 SCREEN: In Joe Biden's America.

MOTHER: Come here honey, hide under the bed.

CHILD: Mommy, I'm scared.

MOTHER (dialing 9-11): Baby, it's going to be okay.

9-11 OPERATOR: You have reached 9-11 emergency services. Due to budget cuts and increased criminal activity, our agents are busy assisting other callers. Your hold time is 17 minutes. Have a nice day.

SCREEN: Defund the police?

BIDEN: "Yes. Absolutely, yes."

SCREEN: In Joe Biden's America.
As the debate to defund or redirect funds from police departments across the U.S. wages on, the majority of Americans oppose the move.
Just two in 10 people back defunding the police, according to the latest Rasmussen Reports survey, indicating strong national support for law enforcement, even among African Americans.
Sixty-six percent of adults say they oppose cutting the police budget in their community and redirecting it into social services, that's an increase from 59 percent last month. Only 23 percent support defunding the police departments. The view is shared by both white Americans as well as African Americans. Fifty-seven percent of black people oppose defunding law enforcement within their community, with 69 percent of whites.
The survey reported the majority of people (61 percent) believe defunding or redirecting funds from the police departments will lead to higher crime rates, whereas only 12 percent see it cutting crime.